UJJAIN YOGA LIFE SOCIETY
Ujjain Yogalife Society (UYLS) is a continuous endeavor to commit self to the universe and feel an unparalleled state of physical, mental and spiritual well being. It brings together some of the most accomplished yoga teachers and yoga enthusiasts
UYLS is a premier institute for teacher training in India offering Registered Yoga Teacher – RYT 200, 300 and RYT 500 courses. Our teacher training programs are accredited with and recognized by Yoga Alliance USA – YA, Council of Yoga Alliance International – CYAI, International Yoga Federation- IYF, and Yoga Alliance International-YAI. We bring about transformational changes, at mental, emotional and physical levels, in our students with hands on training focused on knowledge of Yoga in-depth, Philosophy of Yoga, body alignment, asanas, pranayamas, meditation and therapeutic healing.
This residential course will be conducted by Pundit Radheshyam Mishra, an International Yoga Guru with 23 Years of teaching experience in 44 countries of the world, founder of Ujjain Yoga Life Society International and YogaLife USA Inc. He is the master, belongs to a traditional lineage of ancient Classical Yoga of Shri Yogendra Ji, the founder of very first Yoga Organization of the world. He is the direct disciple of a living Yogi Dr. Jayadeva Yogendra. His organization's curriculum, history and traditional lineage can be checked out in more detail at: www.yogalife.co.in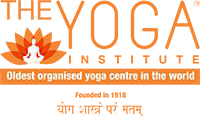 Pundit Radheshyam Mishra (Pundit Ji)
D Y Ed – The Yoga Institute, Mumbai, ERYT-500 – YA
Founder & Director, Ujjain Yoga Life Society International
Pundit Radheshyam Mishra
ERYT 500, 30000 plus Hours Teaching Experience with half a million people in 44 countries With 23 years of extensive Yoga teaching experience, Pundit Radheshyam Mishra has a vast and deep know-how of Indian cultural traditions. A man with deep urge to serve humanity and man-kind, Pundit Ji went to various places and gurus in search of a true path in life. He has spent his early years studying Indian classical music, Indian Ritual Traditions, Indian Astrology and Ayurveda, Tantra tradition and Hath Yoga. Later he discovered that Yoga encapsulates all the other traditions of Indian culture and thus began his systematic training in the science of Yoga at the Yoga Institute at Santacruz,
Mumbai, India under the guidance of his true guru and a Living Yogi Dr. Jayadeva Yogendra and his 'Soul mate' Smt. Hansa J. Yogendra Through his unending soul-searching quest, he then decided to devote his entire life to the promotion of Yoga in India and around the world and soon became a renowned International Yoga Guru. With a greater vision, he established the "Ujjain Yoga Life Society" (UYLS). Pundit Ji has visited more than 40 countries and open many branches/affiliated centers in many countries.
Pundit Ji always desires of giving back to the societywhat he has received from his great lineage and thus made remarkable contributions for the world by
authoring 4 great Books on Yoga; released a World Famous Video DVD "24 Minutes Yoga for 24 Hours of Energy" along with an audio CD on Patanjali's Yoga Sutras known as "Pantanjal Yoga Darshanam", making the great philosophy of Yoga easy for a layman to understand
Pundit Ji has earned numerous awards in the field of Yoga and is an active Member of International Board of Yoga and International AIDS Society. International Yoga Federation (IYF) has appointed Pundit Ji as Honorable Secretary of IYF for Madhya Pradesh State of India. He is also an Expert Member of Ministry of Human Resourse & Development, Government of India for the project 'Yoga in Higher Education'.
The Main Reasons to PracticeYoga:
Good for
Health
Yoga Fit is where you can find balance, harmony and energy. Yoga Fit is where you can find balance, harmony and energy.
Good for 
Body
Yoga Fit is where you can gain balance of metabolism. Maintain healthy weight, beautiful strong body and control
your hunger.
Good for 
Cardio
Yoga Fit iimproves blood circulation and decreases blood pressure of the body. A lower pulse rate helps your heart.
Good for 
Breathing
Yoga Fit improves your raspiratory by helping your lungs work more efficiently. Breathing excercises are a therapy.
Dr Babita Singh
Dr Babita is Coordinator of all Research & Academic Programs of UYLS, whether they are day-today activities, Camps or any International Event. She has an unending thirst for learning and therefore aȅer completing her Post Graduate Diploma in Yoga Education and Advance Yoga Teacher's Training RYT 500 level in 2012, she has joined RYT 200, 300 and 500 Hrs again. Her dedication towards the UYLS and Yoga is unmatched. A passionate  cademician by profession, she practically lives the life of a yogi. Her deep understanding of Yoga Philosophy and vast knowledge of Human Anatomy and Physiology along with good Communication Skills makes her the excellent Yoga Master.
Dr Anita Choudhary
Being Professor and Head in the Physiology Department of RDG Medical College, Ujjain MP India, Dr Anita leads a very busy life of an Academician and Researcher. But her interest in yoga brought her to Ujjain Yoga Life Society. Aȅer learning Yoga from there, she is rendering her selfless service to the UYLS since its foundation and holds various positions during its International events. Now-a-days she is trying to infuse the yogic approach of holistic health into her medico students and doing research in therapeutic aspects of yoga. She holds Master degree in Physiology and Post Graduate Diploma in Yoga Education.
Ms Simmi Saxena
A very calm and quite person by nature but her perseverance with the given task is phenomenal. Ayurved Ratna Mrs Simmi is now pursuing her Ph D research work in "Patanjali's Yoga Sutras" and is trying to simplify to make them easily comprehendible and thus useful for every layman and even for the kids. She is quite capable of transforming the heavy philosophical ancient yogic text into simpler one for the beginners in yoga training. She is a well trained, experienced, diligent and devoted Yoga Master RYT-500 of UYLS.
Ms Latika Vyas
A vibrant, charming, hardworking, well trained, experienced and devoted Yoga Master of UYLS who makes the asanas practice a joyous task even to the beginners whether it is a routine Yoga session, special camps or a TTC. Apart from holding degree of Post Graduate Diploma in Yoga Education and RYT-500 certification, academically Mrs Latika has already submitted her Ph. D. thesis in Nutrition and Dietetics, so she also expertise in one of the pillars of yoga namely "AHAAR" (Food). Her friendly and jovial ways can boost every body's spirit and inspires them to strive for achieving their goals in yoga practice.
Mr Nitin David
A master of soȅ skills, Mr Nitin David is giving training to the students and corporate of various fields all over the Nation. He is at par in imparting the communication skills in the learner. He is a Social Activist too and is working day and night to raise the awareness regarding various social concerns like gender inequality, safety measures on roads etc. amongst the people of society especially the youth. He is blessed with the impactful, deep voice and thus is a Voice over
Artist as well.
Yogalife Goa
Address: Bhakti Kutir,296 Colomb,Palolem,Canacona,Goa,India
For more details Contact: +91-832-2643469, +91 9993033353
info@yogalifegoa.com
RYS, Indore
Class Address- E-87, Saket Nagar, Near Devki Appartment
Class Timings: 6:30-7:30, 7:30-8:30, 10:30-11:30 am & 5:30-6:30 pm
For more details Contact: Mrs. Renu Jhalani: +91, 9300043244, info@renuyogastudio.com
UJJAIN- Yoga Bhavan
Class Address: Swimming Pool Premises, Opp. Kalidas Academy, Kothi road, Ujjain
Class Timings- 6-7,78,8-9 am & 5-6,6-7,7-8 pm Weekdays.
For more details Contact UYLS: +91, 734-2525113, 9406624555
info@yogalife.co.in
INDORE, YOG BHAWAN
Address- Vasant Vihar, Behind Bombay Hospital, Indore
Director: Mrs. Dipti Gami: +91, 9826099886,
gamidipti@gmail.com
USA – California
Sunday Classes at Shri Mahaleshwar Temple, Sannyvale 7-9 am
Saturday Classes at 2645 Slkflas ljakld, Santa Clara 6-7 pm
Weekdays Classes at 2645 Slkflas ljakld, Santa Clara 7-8 pm
For more details Contact: Yuvraj Venkteshan +1 625.325.3323 yuvraj@yogalife.co.in
USA – New Jersey
Address – 2450 , Canterbury Lane,North Brunswick , NJ, USA 08902
For details Contact: Mr Rajesh Rabindranath +1 (732) 910-8272 rajesh.rabindranath@gmail.com
USA – Maryland
Class Address: 308, Currier Drive, Rockville MD, 20850
For more details Contact: Ms Avneet Baid, +1 (267) 421-1437 yogalifeusa@gmail.com
CYS, Street Charles Giesen, Caxias Do Sul-RS, Brazil
Director Satyadhara – Ranise Silviera
Address- Centro de Yoga Satyadhara
Rua Carlos Giesen, 1297 – Sala 501
Bairro Exposição – Caxias do Sul – RS – Brasil
CEP: : 95084-220
Contact- +555481199368
Email- ranise@terra.com.br
www.satyadhara.com.br
CYS, Vinhedos, Caxias do Sul – RS, Brazil
Yoga Center Satyadhara Unit Vineyards
Centre Director – Cleusa Batista
Fábio Antonio Cavagnoli Street, 329
Park neighborhood of Vineyards
95032-747 – Caxias do Sul – RS
Phone : 54 3025 5218
Email :satyadharavinhedos@gmail.com
www.satyadhara.com.br
Make an Appointment

Start Yoga Practice Today